Giveaway Air Fryer Silicone Mats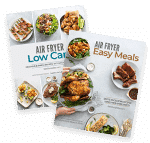 Buy our air fryer e-cookbooks today
If you love air frying you definitely need a set of air fryer silicone mats. They are great in so many ways to keep your food from sticking. Let's dive into this perforated silicone liners discussion in detail.
WE'RE GIVING AWAY THIS AWESOME PRIZE TO 2 LUCKY WINNERs!
a Rafflecopter giveaway
Giveaway Rules:
Giveaway open to US and Canada addresses only.
Giveaway starts Friday, September 24, 2021 and ends Sunday, October 31, 2021.
Fill out the giveaway entry form in the above box. (do not comment below in the comment section, those do not count as entries)
You can enter ONCE a day, until the giveaway ends.
Check back here on Monday November 1, 2021 to find out who the winners are.
Read our Official Giveaway Rules Here to enter and qualify for prizes.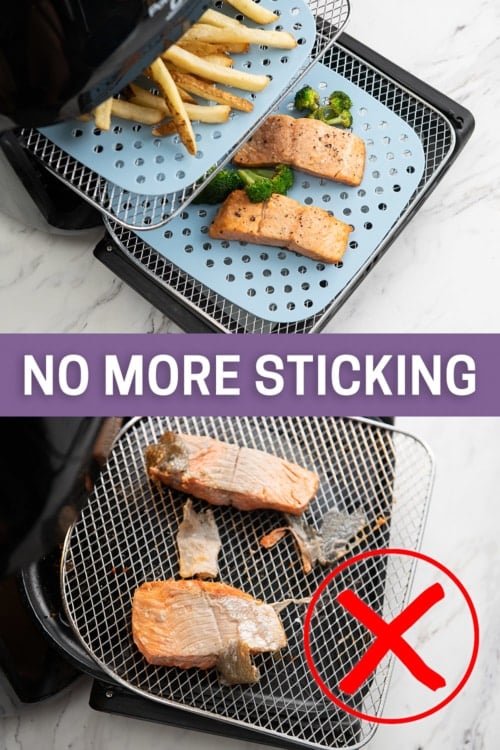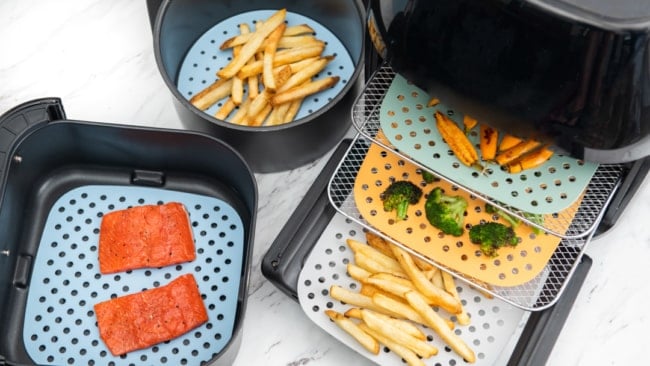 Why are Air Fryer Silicone Mats Perforated?
These are non-stick silicone mats with holes in them and are used to cook food in your air fryer. These mats are usually cut to size that will fit in your air fryer basket, racks or trays. Or some brands allows you to cut the mat to fit the size of your air fryer. It's a great accessory to have and the latest innovations in these silicone baking mats are the addition of perforated holes. The perforated holes allows the hot circulating air to cook the food, but at the same time keeps the food from sticking.
Can You Use Silicone Liners or Mats in Air Fryer or Regular Oven?
Yes you can because these silicone accessories are usually heat resistant up to about 450°F. If your air fryer or oven cooking is higher than about 450°F, then these silicone products are probably not heat safe. But anything under about 450°F is heat resistant for these silicone mats. Double check with the manufacturers temperature recommendations before your start cooking your food.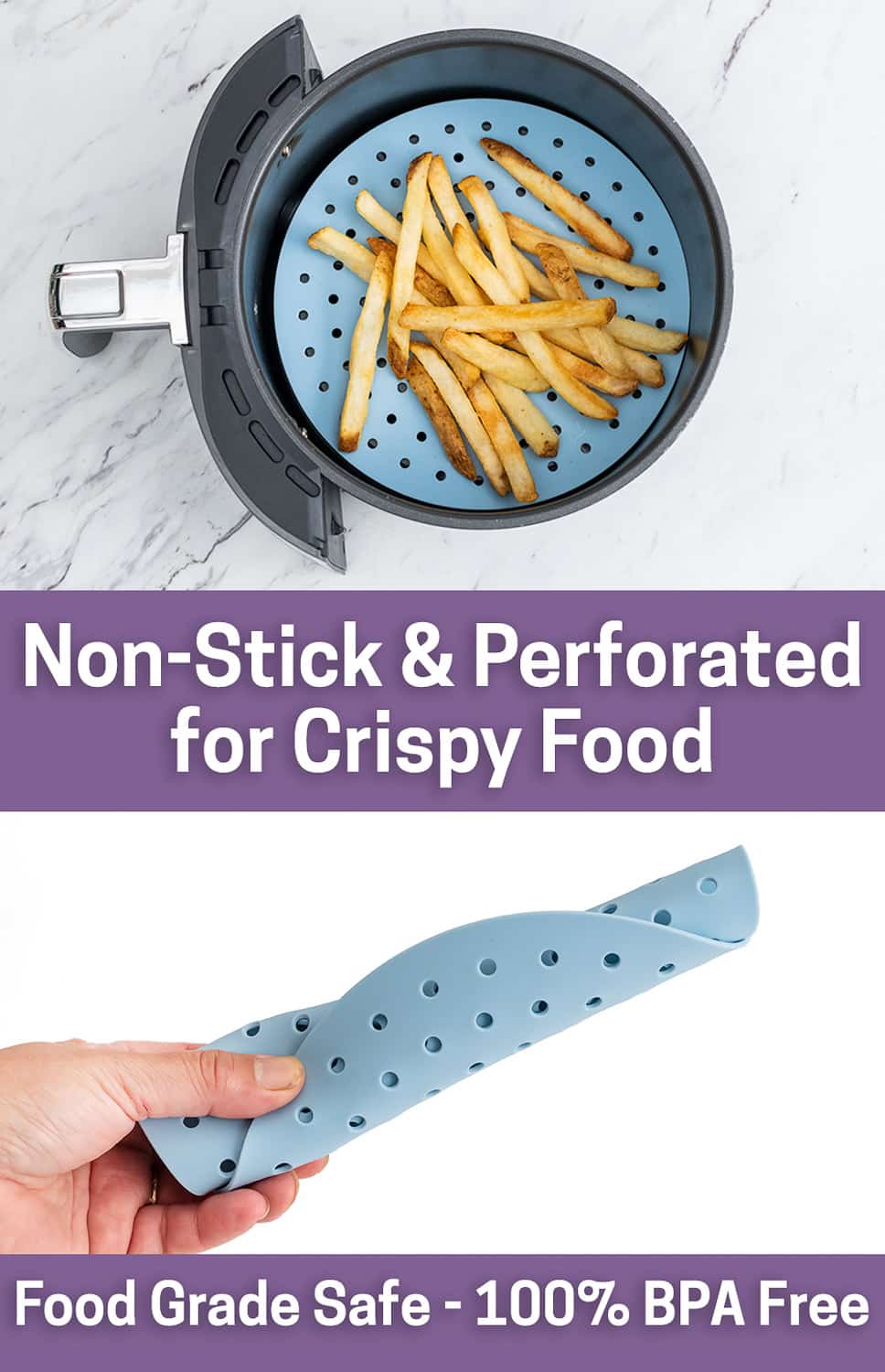 Silicone Perforated Mats Keeps Food From Sticking
The best feature of these mats is it keeps the food from sticking. If you have a wire basket or tray, you know what we're talking about. The wire trays are a pain to scrub.
Why Use Perforated Silicone Mats for Cooking Food in Your Air Fryer?
NON-STICK LINERS: These liners or mats stops food from sticking to your air fryer basket, racks or trays. They also protect and extends the life of your air fryer baskets and liners. This minimizes harsh scrubbing on your air fryer cooking surfaces.
EASY TO CLEAN and DISHWASHER SAFE: No more scrubbing! These are quick to wash with hot soap and water. Or put them in the dishwasher for easy cleaning.
REUSABLE and SAVE MONEY: You get lots of daily use out of these liners. Less waste, more convenient and safer than paper liners.
DURABLE, FLEXIBLE: Thee mats are high quality material prolongs the life of these liners and flexible for storage in small kitchens
BPA-FREE PREMIUM FOOD GRADE SILICONE: Made of premium food grade silicone that's BPA free and heat resistant up to 430°F.
HEALTHY COOKING: These liners can allow you to eat healthier by using less oil to keep your food from sticking. No more heavy oil usage for food to release. These liners release food easily. 3 in 1 use. STEAMING and MORE: Air frying, steaming baskets, pressure cooker and ovens up to 430°F.
FITS MOST AIR FRYER MODELS. These can also be easily trimmed to size. You can use these in baskets, racks or trays.
PERFORATED DESIGN: Maximum perforated hole design for optimal air flow for crispy food. Even heat distribution for cooking food evenly.
Where to Buy the Best Air Fryer Perforated Silicone Liners or Mats for Air frying Food
Easy Air Fryer Recipes and Tips
As an Amazon associate and partners with other affiliate programs, we may earn from your qualifying purchases. We may earn small commissions that goes towards all the costs of running this website and recipe tests. Thank you for your support.