Air Fryer Frozen Foods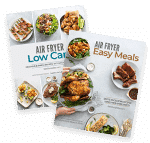 Buy our air fryer e-cookbooks today
Our guide for air frying frozen foods is going to be super helpful. We all need to have these quick and easy meals ready in minutes. This resource for air fryer frozen foods time and temps will get diner on the table, super fast!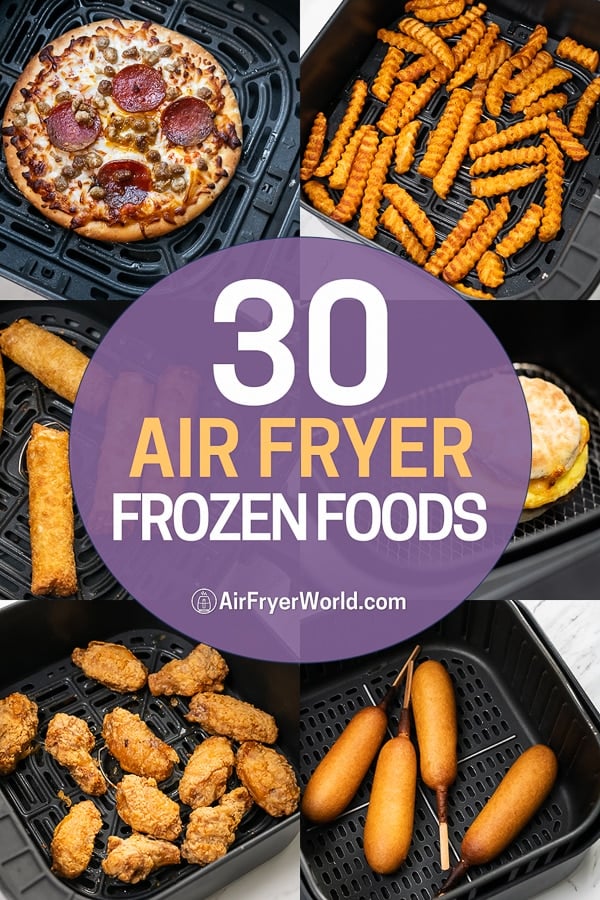 Can you Air Fry Frozen Foods in the Air fryer?
Yes! You totally can and there's lots of options. We've tested and air fried over 50 frozen foods and here's what works best. Not all frozen foods can be subject to air frying, but many cook great if not better than the traditional conventional oven. After lots of testing and tasting, here's the–> Complete List of Air Fryer Frozen Foods.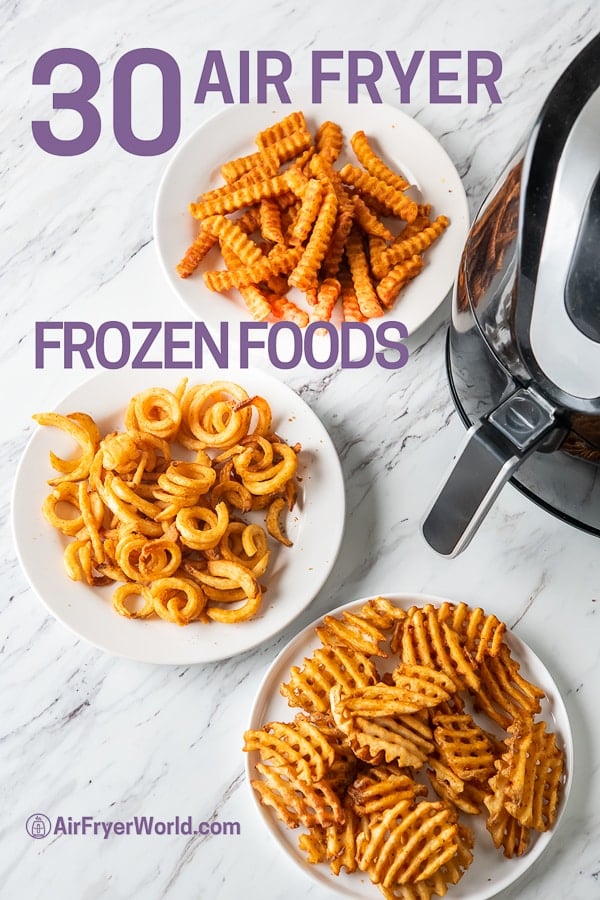 Do you need to thaw frozen food first?
No, you don't have to. These time and temps are meant to cook the foods straight from the freezer, in frozen state. They will cook crisp and amazing without any extra oil spray. One thing to remember is that all air fryers cook a little differently, so our recommended time and temp can vary. Best suggestion is to air fry a small portion first in your model. Then from there you will know more of what timing is best for your preferred texture.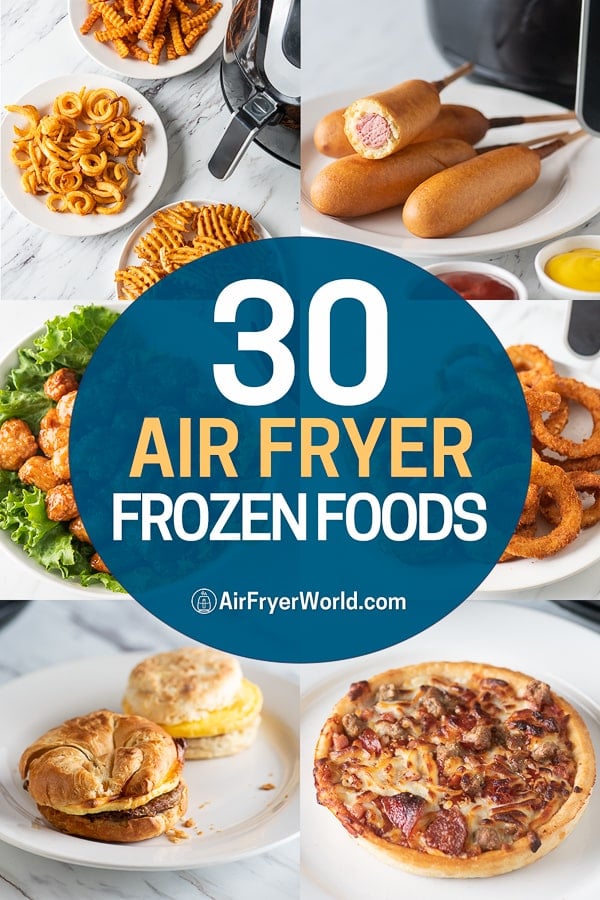 Here's more great info on healthy frozen food ideas. We love creating new recipes for you all. Also, we love writing troubleshooting tips for air fryer beginners. If you've been air frying for a while or are a veteran at it, please share some of your tips below. Your comment and advice help everyone here. And if you're a beginner, tell us in the comments what you'd like to see us create or share. Our team is working constantly to help newbies become more familiar with this appliance. And of course, we're always working and taste testing to bring you simple and easy meals for your family.
Easy regular recipes
If you're needed non-air fryer recipes, visit our sister site BestRecipeBox.com for simple everyday meals. Over at Best Recipe Box we have hundreds of tried and true recipes that are quick, easy and wholesome.
As an Amazon associate and partners with other affiliate programs, we may earn from your qualifying purchases. We may earn small commissions that goes towards all the costs of running this website and recipe tests. Thank you for your support.