Instant Pot Pork Roast with Vegetables and Gravy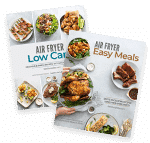 Buy our air fryer e-cookbooks today
This recipe is shared from our sister site BestRecipeBox.com . If you're needing an easy every recipe, check that website for non air fryer foods!
Easy Pork Loin Roast Recipe
Our Instant Pot Pork Roast is super easy and declious! If you've never cooked a pork roast recipe in an Instant Pot or pressure cooker before, you're in for a treat. It's a reader favorite Instant Pot recipe for pork roast. Here's our complete list of all our popular–> pork recipes.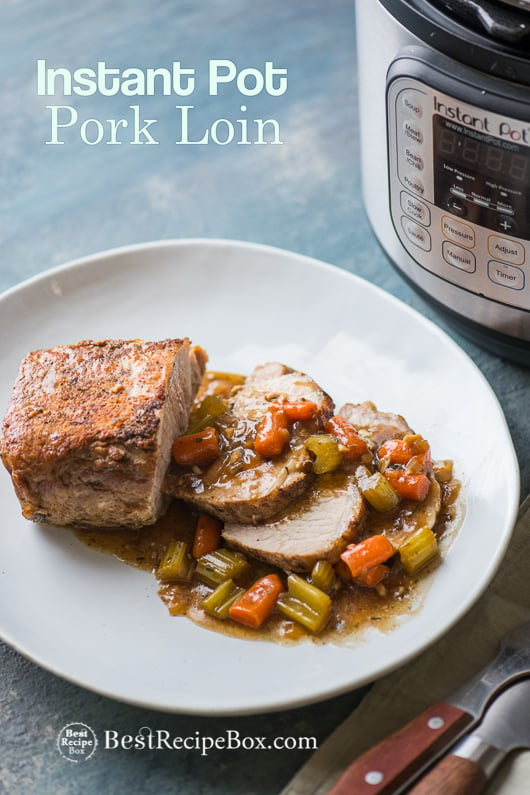 How to make Roast Pork Loin in Instant Pot or Slow Cooker
We love cooking with our Instant Pot Pressure Cooker and the results are fantastic! You can achieve the same results in the slow cooker. But if you need a quick pork loin dinner, the Instant Pot is the best! Cooking roast pork loin is so easy. All you need to have is all your ingredients ready and add it all to the cookers, press a few buttons and you have a wonderful dinner for the whole family.
This Instant Pot pork roast is super juicy, tender and flavorful. Theres so many great features in cooking with our Instant Pot pressure cooker but two features really stand out in this pork roast recipe. First of all, we can sear the pork on the Saute function in the Instant pot. This really helps make the pork loin roast extra juicy by sealing in the flavor and juices. Secondly, we absolutely love how quick it is to cook this pork roast! Depending on the size of the pork, we used about 2 pounds, the pork cooked in about 30 minutes. For us that timing always resulted in a delicious and juicy pork roast. Some slow cookers have a searing function as well, which is an added plus!
We added vegetables as well and the carrots and celery cooked perfectly for this instant pot pork roast. With the great "saute" feature, we were able to heat up the sauce again and make a quick and easy gravy for the pork roast. Overall, in around 30 minutes we had an outstanding dinner that would have taken over three times as long in the conventional oven. And the delicious pork roast flavors were just as good in the Instant Pot as it was in the oven. So if you're looking for a great quick and easy pork roast dinner, give the Instant Pot pressure cooker a try!
You can certainly use a slow cooker too and if it has a sear or saute function like the Instant Pot has, then even better! Hope you enjoy our instant pot pork roast recipe and share with us on Instagram! Click Here for–> Great Pork Recipes and Instant Pot Recipes Here
Watch the Video making Pork Roast in the Instant Pot

Instant Pot Roast Pork
Pork loins can also vary in size and thickness. So cooking times will vary greatly, particularly if you bought the tenderloin, which cooks much faster. Cook the loin roast or pork tenderloin longer if it's large or thick. If you are unsure on how long to cook your particular roast, cook the pork loin until it reaches an internal temperature of 145°F in its thickest part. The higher the temperature, the drier the loin will be, so don't go past 145°F while in the oven too much if possible. You can use a slow cooker too and if it has a sear or saute function like the Instant Pot has, then even better!
Ingredients
2

pounds

(

907

g

)

pork loin roast

kosher salt or sea salt

, to taste

fresh cracked black pepper

, to taste

2

Tablespoons

(

30

ml

)

butter

1/2

(

0.5

)

medium onion

, diced

4

cloves

(

4

cloves

)

garlic

, minced

2

medium

(

2

medium

)

carrots

, chopped

2

stalks

(

2

stalks

)

celery

, chopped

1/2

cup

(

120

ml

) broth

or apple juice

2

Tablespoons

(

30

ml

)

Worcestershire sauce

1

Tablespoon

(

15

ml

)

brown sugar

1

teaspoon

(

5

ml

)

yellow mustard

2

teaspoons

(

10

ml

)

herbs of choice- dried or fresh

(rosemary, basil, oregano, thyme etc…)

1

Tablespoon

(

15

ml

)

corn starch

1/4

cup

(

60

ml

)

water
Equipment
Instant Pot (Pressure Cooker)
Instructions
Season pork with salt and pepper. Turn Instant Pot on "Sauté", and add butter and melt. Add the pork loin and sear the sides of the pork loin to a nice golden brown. Add the onions and garlic and cook until soft, about 2 minutes.

Stir in the carrots, celery, broth or apple juice, Worcestershire sauce, brown sugar, mustard, and herbs.

Close the lid, set to high pressure, and after the pressure cooker reaches full pressure, cook for about 30 minutes *depending on size & preferred doneness. (These are the steps we did for our Instant Pot: Press "Cancel" to stop the "Sauté" setting. Press the "Manual" button. Set the time to 30 minutes.)

After the cooking time is complete, press "Cancel" and carefully release the pressure. If possible, check the internal temperature of the pork loin (it should be about 145°F).

Remove the pork loin from the Instant Pot (keep the juices the Instant Pot), cover and allow the pork loin to rest for about 10 minutes, depending on how large your loin roast is and how well done you like it.

Mix together the cornstarch and water. Add to the Instant Pot with the juices. Turn Instant Pot on "Sauté" and simmer until thickened. Taste seasoning and add additional salt and pepper if desired.
If your air fryer is preheated or if you are cooking multiple batches, you may need to reduce timing by a few minutes (unless preheating is called for in the recipe).
Nutrition Information per Serving
Calories:
201
kcal
,
Carbohydrates:
6
g
,
Protein:
25
g
,
Fat:
7
g
,
Saturated Fat:
3
g
,
Cholesterol:
78
mg
,
Sodium:
208
mg
,
Potassium:
548
mg
,
Sugar:
3
g
,
Vitamin A:
2710
IU
,
Vitamin C:
2.7
mg
,
Calcium:
24
mg
,
Iron:
0.9
mg
Best Instant Pot Pork Roast Recipe and Cookers for Delicious Dinners!:
Whether you prefer a slow cooker, pressure cooker, or a multi-cooker, these kitchen counter appliances help make dinner a little easier for the busy household, plus with an added bonus of some of our favorite finds for entertaining: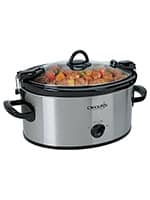 The Crockpot 6qt. Slow Cooker
– The original slow cooker. On this on the lid locks down which is great for transporting to potlucks and such. Simple, inexpensive and reliable.
Instant Pot Multi-use Pressure Cooker
– It has cult-like following for a reason. It's a pressure cooker and so much more. Pressure Cooker, Slow Cooker, Rice Cooker, Steamer, Sauté, & Yogurt Maker. It's awesome! If you want a pressure cooker that has a few more bells and whistles (like hands free steam release), this
Breville Pressure Cooker
is also great.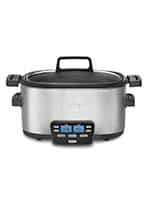 Cuisinart Multi-Cooker
– If pressure cooking is a not your thing but want a bit more than just a slow cooker, this multi-cooker is perfect for you. It can Sauté, Steam, and Slow Cook. Perfect to create those one pot meals.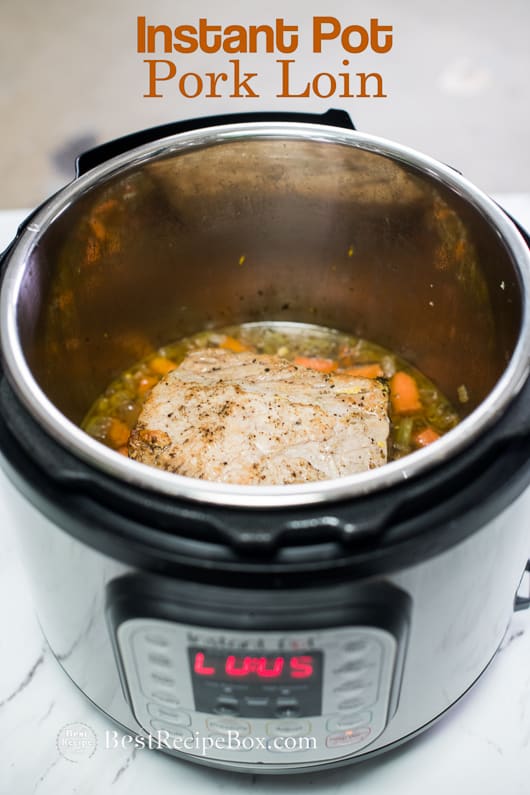 Our Instant Pot Pork Roast is juicy and delicious!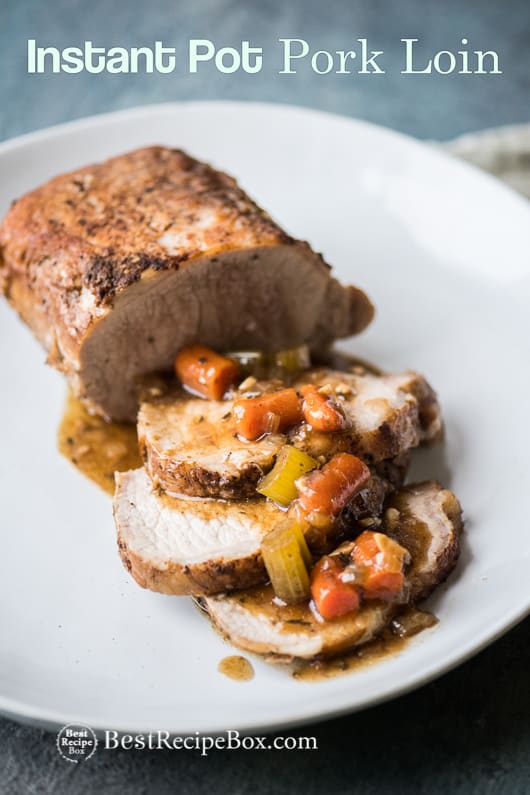 Devour our amazing –> Instant Pot Tender Pot Roast Recipe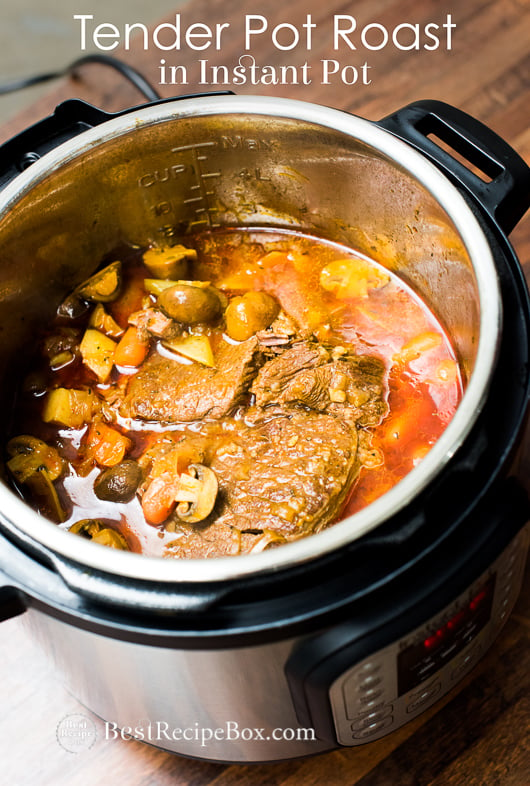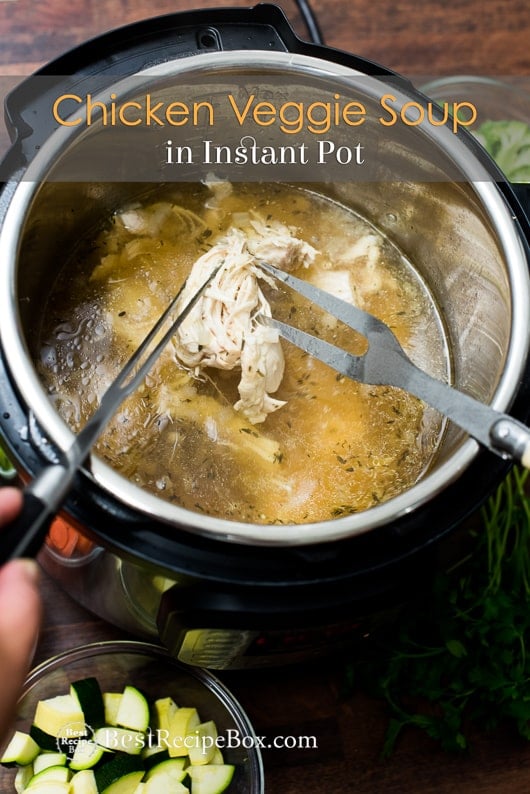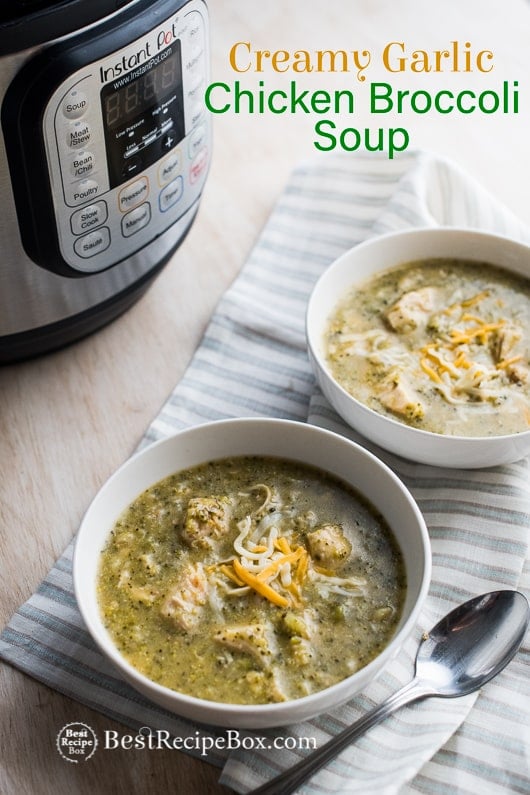 Hope you enjoy our pressure cooker pork roast recipe! Here' a great pulled pork recipe.
As an Amazon associate and partners with other affiliate programs, we may earn from your qualifying purchases. We may earn small commissions that goes towards all the costs of running this website and recipe tests. Thank you for your support.