Air Fryer Canned Crescent Rolls
These Air Fryer Crescent Rolls are so good. We couldn't believe that you can make air fried crescents using the refrigerated canned crescent dough.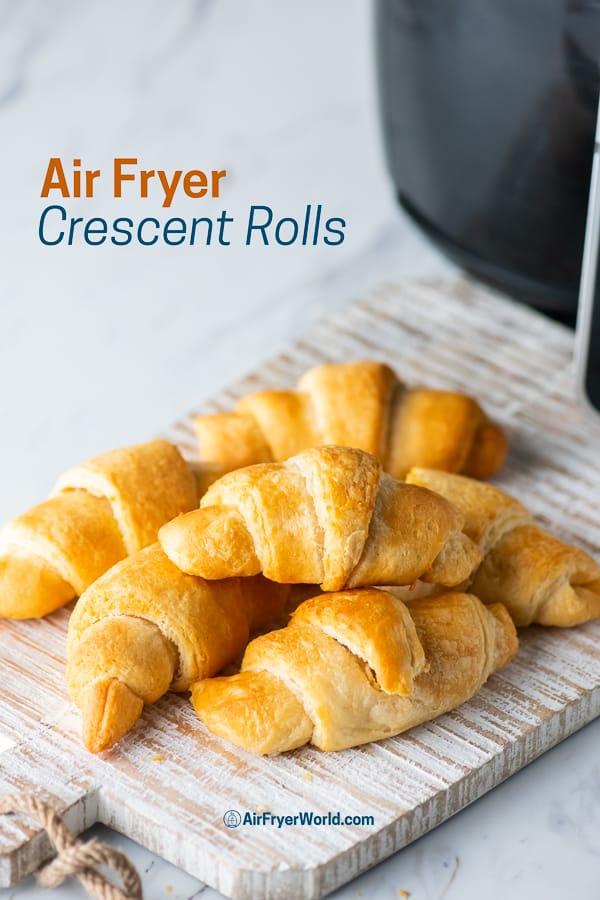 How to Make Air Fryer Crescent Rolls Croissants
After testing a batch we were blown away at how perfect and easy it is to air fry refrigerated canned crescent dough. Nothing burned and everything was cooked through well. The circulating hot air fryer air made the canned crescent dough rise beautifully. The texture is crispy, flaky on the outside and warm and tender on the inside. All the recipe details and times are in the recipe box below.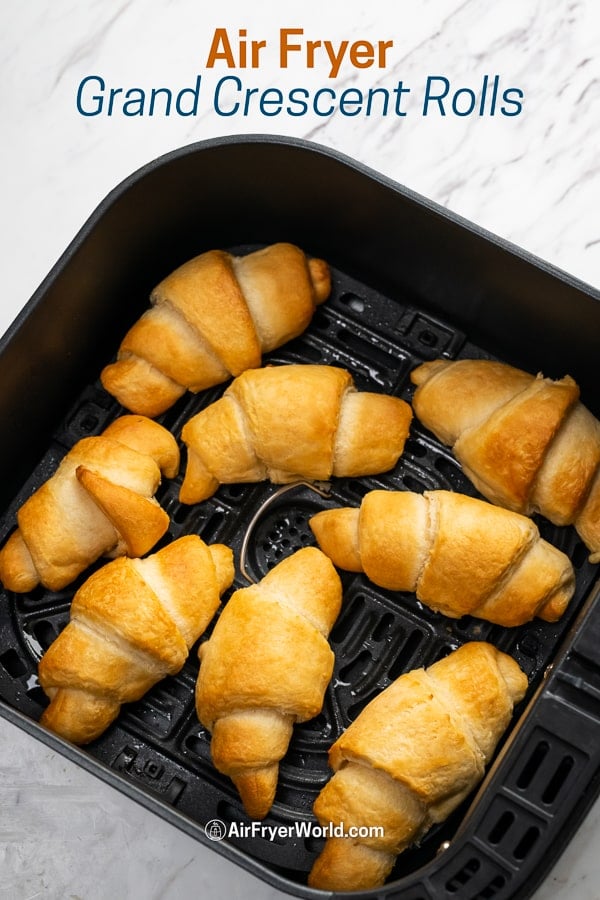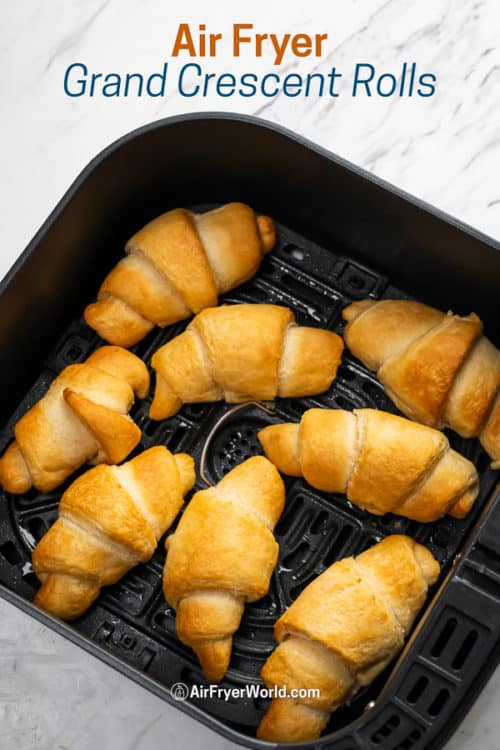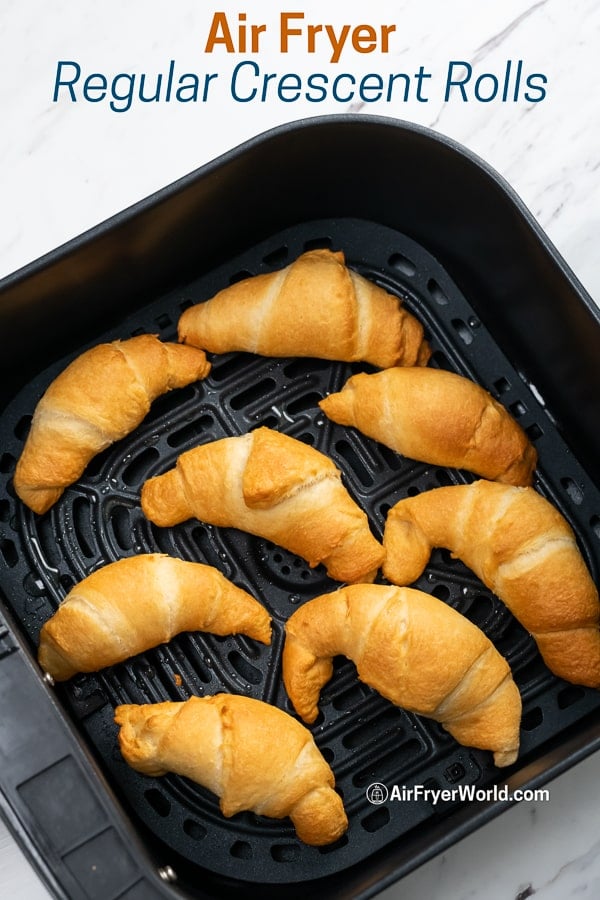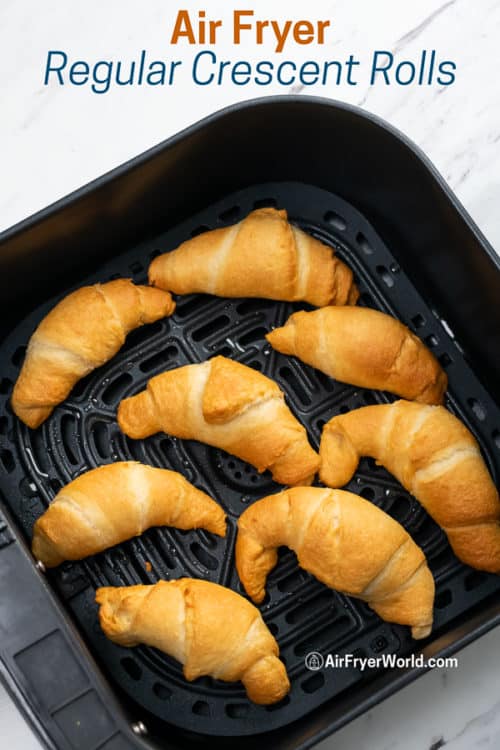 Video: Air Fried Canned Crescent Rolls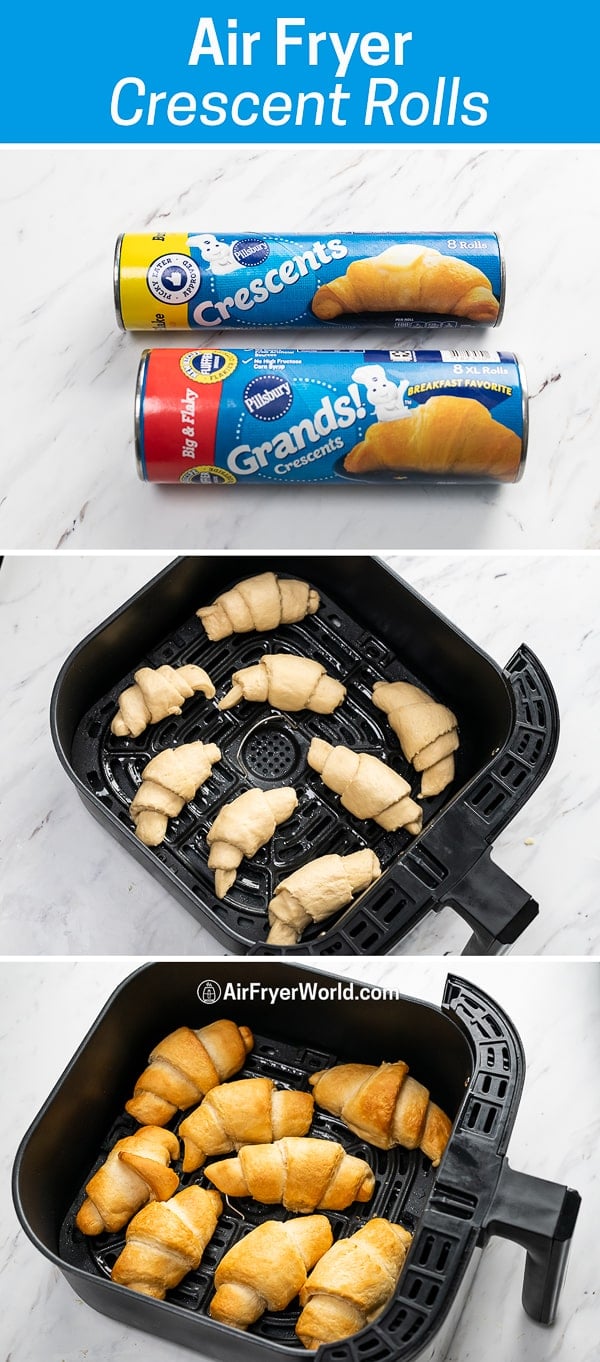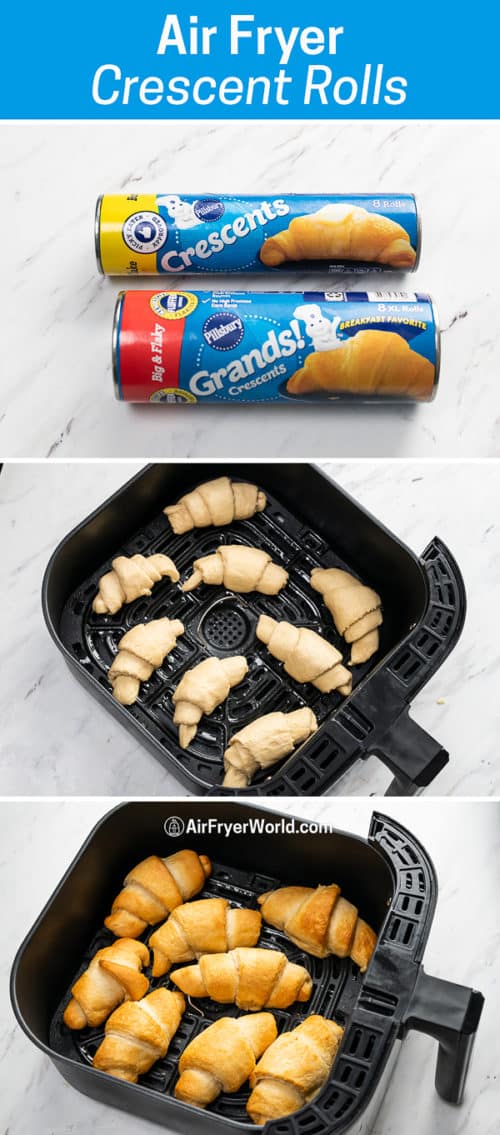 Why Canned Crescent Rolls Burn in Air Fryer Or Still Raw?
The issues we had with canned biscuit dough is the same with this crescent rolls. Some will be too hot and get burned if too close to the heating element. Some rolls will still be raw in the middle because it cooked too hot too fast. Test 1-2 first before you cook a whole batch. If you're using an oven style air fryer, you might run into these issues. So check out our tips and suggestions to make sure your crescents come out perfect. READ–> OUR PROBLEMS and TIPS HERE about cooking with canned dough.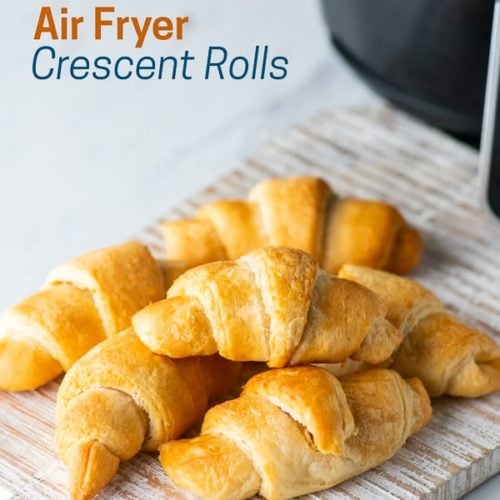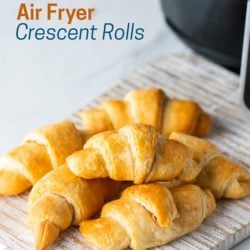 Air Fryer Canned Crescent Rolls
Air Fryer cooking times will vary a lot depending on your size and style of air fryer. Check the crescents after the first 6 minutes to make sure it's cooking to your preferred texture. After cooking in your specific air fryer, you'll know what time and temp works best for the crescent rolls you have.
We suggest cooking them slightly "crisper" or more golden brown on on the outside to make sure the crescents are cooked all the way through.
Read our detailed blog write up with helpful photos regarding issues and best method for air frying these crescent rolls.
Ingredients
1

can refrigerated Crescent Rolls

oil spray
Instructions
Spray the air fryer basket or racks with oil to keep the crescent rolls from sticking. We don't suggest using parchment paper underneath because you want maximum air flow under the crescents to help them cook all the way though. The parchment paper prevents maximum air flow.

Lay crescent rolls in single layer on air fryer basket/rack. Make sure to space them out so they aren't touching & have room to rise & expand.

Air Fry at 330°F/165°C for about 6-7 minutes. Gently wiggle to loosen from the baskets.

If needed, continue to Air Fry for another 1-3 minutes, or until they are crispy brown and cooked through.
If your air fryer is preheated or if you are cooking multiple batches, you may need to reduce timing by a few minutes (unless preheating is called for in the recipe).
Nutrition Information
Calories:
98
kcal
,
Carbohydrates:
11
g
,
Protein:
1
g
,
Fat:
6
g
,
Saturated Fat:
3
g
,
Sodium:
220
mg
,
Sugar:
3
g
,
Iron:
1
mg
Here's –> How to Air Fry Canned Biscuit Dough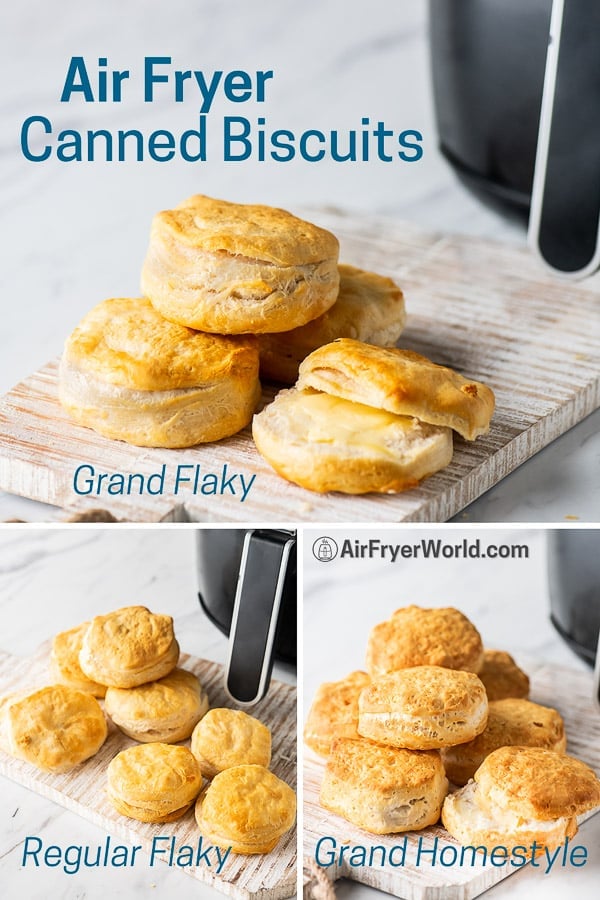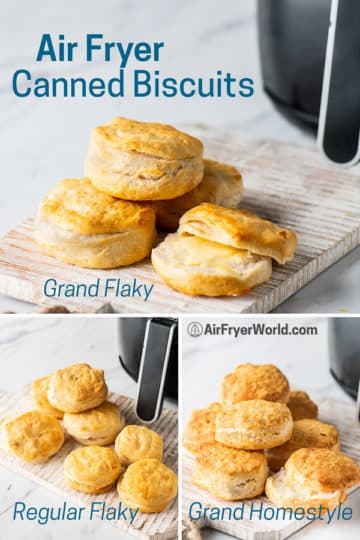 –
More–> Air Fried Frozen Foods and All French Fries Recipes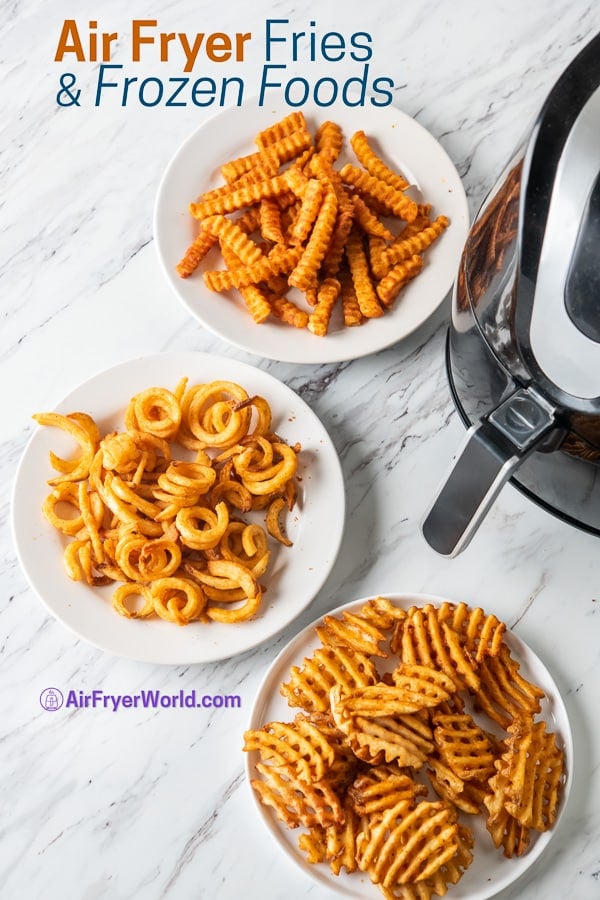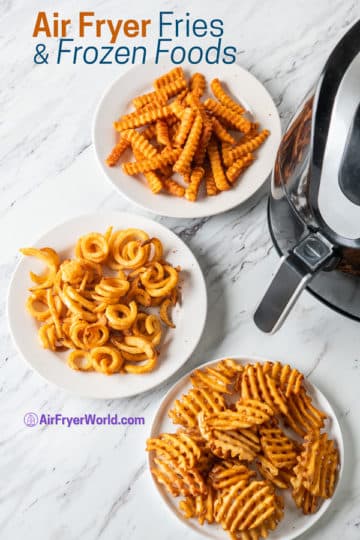 Here's more great ideas with crescent dough. Did you make this recipe? Please share your comments below in the comment section. It would also help if you could share the type, model and size of your air fryer that you used. All this would be super helpful to our readers. And if you have a photo, share with us on social media. We'd love to share your creations with everyone. Thanks so much and happy air frying everyone!
As an Amazon associate and partners with other affiliate programs, we may earn from your qualifying purchases. We may earn small commissions that goes towards all the costs of running this website and recipe tests. Thank you for your support.