Air Fryer Frozen Onion Rings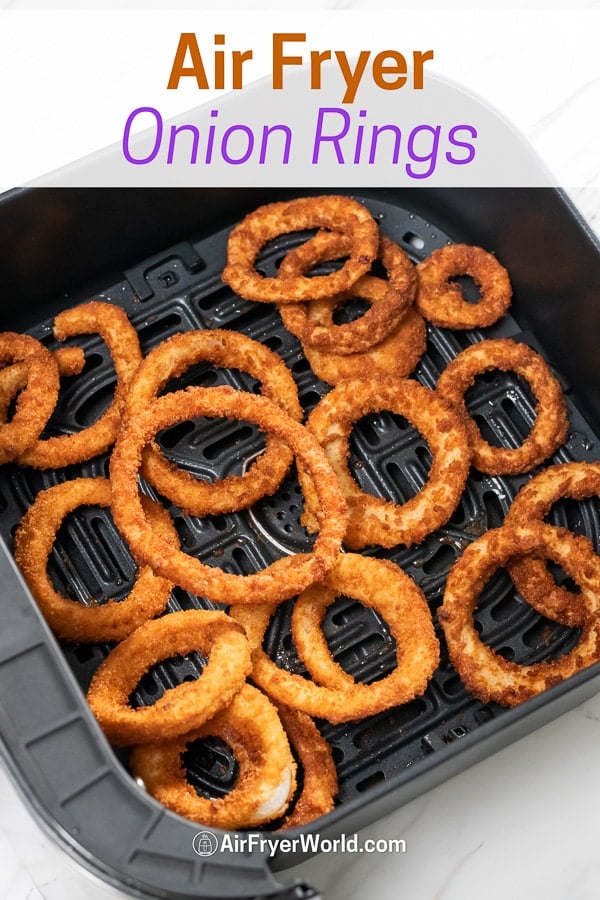 How to Cook Air Fryer Frozen Onion Rings
You don't need any extra oil to learn how to make crispy air fried onion rings from frozen. Air fried frozen onion rings take just a few minutes in the air fryer to make them crispy. Though there's different brands, we have a time range that you can rely on for crispy onion rings. Adjust timing when needed and you'll have a wonderful batch that tastes like it came out of the deep fryer. Best of all, you didn't have to add any oil. The crunch of the onion rings are so good, it's hard to resist making a second batch!
Video making Frozen Onion Rings in the Air Fryer
What is the best brand of frozen onion rings for the air fryer?
There's so many brands and they are all quite good. We haven't found a brand we din't like…. yet! What differs between the brands is the size and thickness of the onion rings. Also, the style of breading changes too so there's lots of delicious air fried frozen onion ring possibilities out there. We tested this recipe on the Alexia brand with Panko bread crumbs on the outside crust and the results were crunchy, non-greasy onion rings. Yum!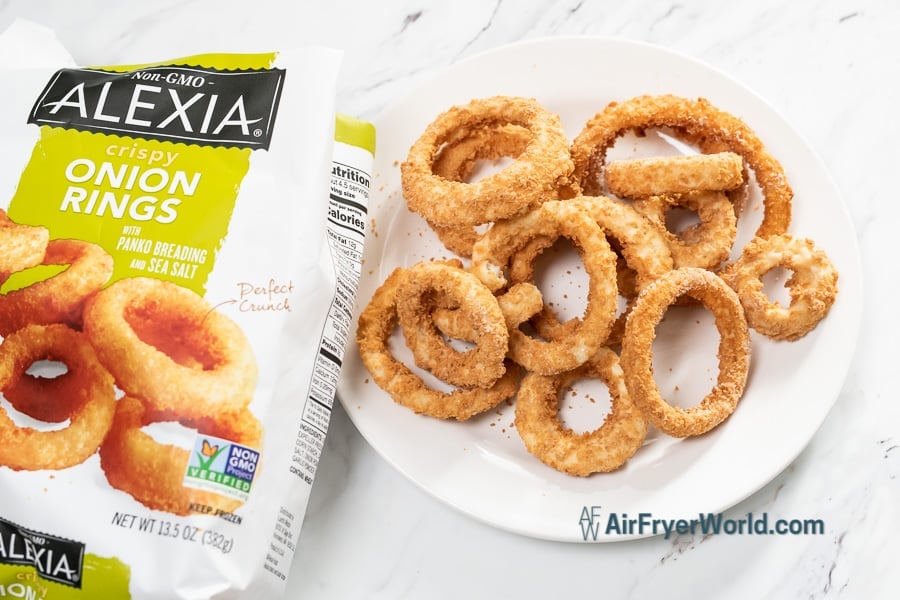 More–>  Air Fried Frozen Foods and All French Fries Recipes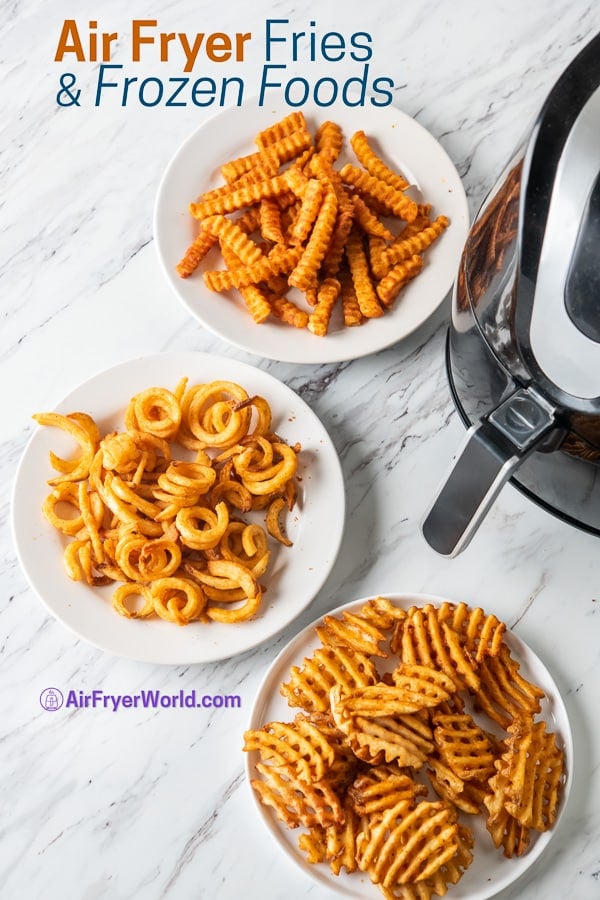 Check out these yummy loaded onion rings recipe.
As an Amazon associate and partners with other affiliate programs, we may earn from your qualifying purchases. We may earn small commissions that goes towards all the costs of running this website and recipe tests. Thank you for your support.