Air Fryer Frozen Fruit Puff Pastries, Turnovers
Ok, this was a real shocker that the frozen pastry dough would cook so well. Air fryer cooked filled puff pastries or turnovers from frozen. Straight from the freezer fruit pastries, turnovers and puff pastries cooked in the air fryer was amazing. Air fried frozen turnovers are a great and easy start to a morning meal or as a snack.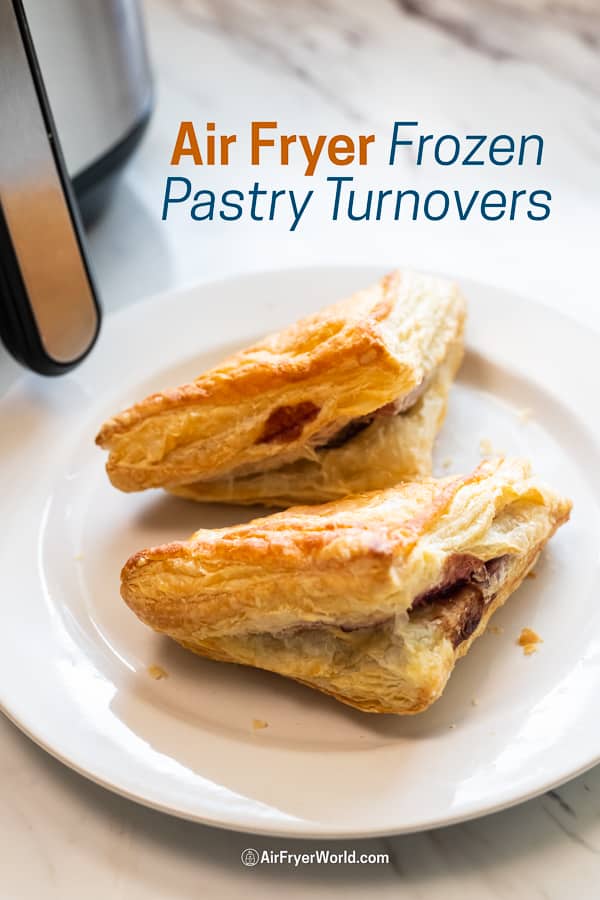 How to Air Fry Frozen Fruit Puff Pastries
We were highly doubtful that the puff pastry sheets would actually cook and rise well in the air fryer. But we were proven wrong. The puff pastry cooked perfectly by air frying and the air fried texture was flaky, crispy and incredible. We don't think we would have gotten the same results in the regular convention oven. The hot air really made the air fried fruit pastries super flaky and the inside fruit was sweet and melty. All air fryer frozen puff pastries details, time and temp are in the recipe box below.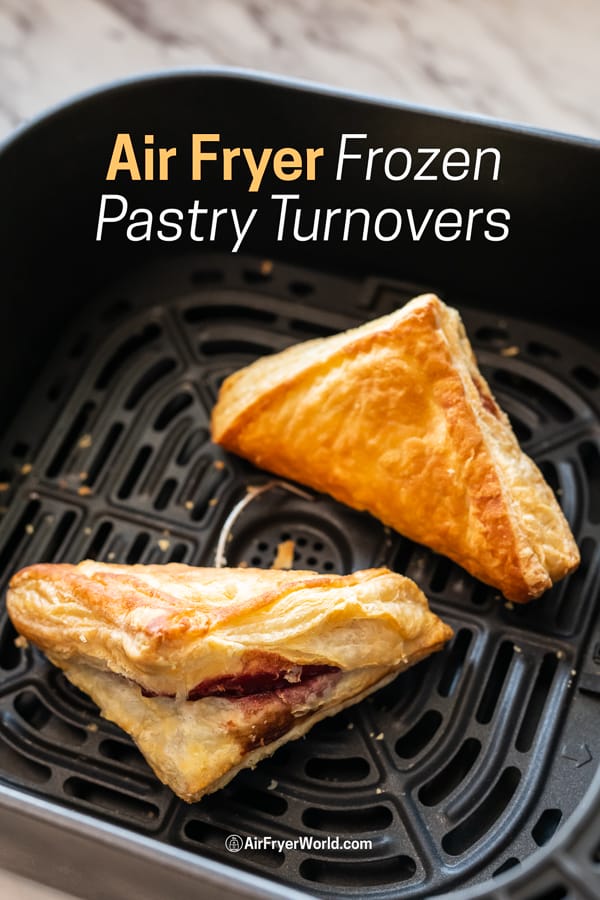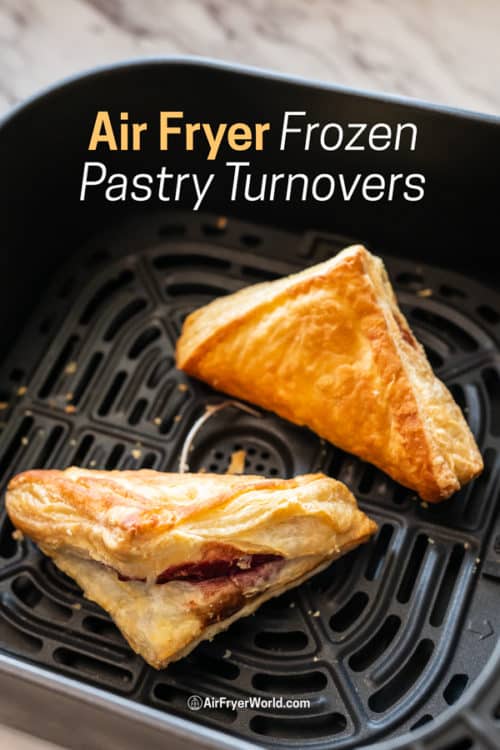 Video: Air Fried Frozen Puff Pastries and Turnovers
Tips on Cooking Frozen Filled Puff Pastries or Turnovers in the Air Fryer
The brand we used in this write up was the Pepperidge farm turnovers. They tasted great and were very flaky too. We tested apple turnovers and berry turnovers
There's so many different brands out there and the turnovers or pastries vary in size and thickness.
Air fryers cook different too as some cook hotter and quicker than others. So our time and temp is a starting point for you. Test one first and see how it works for your specific model.
If your pastry was still frozen in the center or slightly burnt on the outside, then decrease the heat on your air fryer.
No need to add any egg wash. These pastries air fry really nicely on their own.
Don't forget to flip the pastry halfway through air frying. This ensures that the pastry or turnover cooks all the way through the center.
You don't need to brush them with butter or eggs wash. There's plenty of butter in them already.
Add a little powdered sugar on top for a pretty presentation. Or serve with a side of jam. To make it a complete breakfast, serve with some bacon, sausage or a side of scrambled eggs.
See this frozen turnover air fryer recipe box below for recipe details
Pro-Tip: here's our favorite tools to help make air frying easier: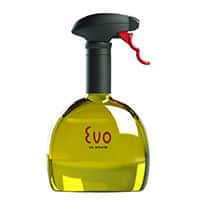 We LOVE Evo Oil Sprayers. Not the prettiest, but they're functional and spritz oil great! They don't clog up like many others we've bought. There's different styles, but all seem to have the same great spray head. Works great for grilling!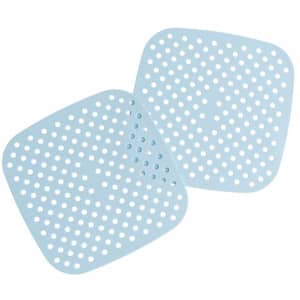 There are Square Mats & Round Mats. These perforated non-stick silicone mats are used to cook food in your air fryer or steamer to minimize sticking. Holes allow hot circulating air to cook the food & keeps the food from sticking.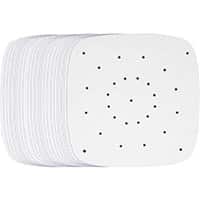 Parchment sheets are great for your air fryer or bamboo steamer (food tends to stick most on wire basket or tray). Choose from different sizes, shapes, white and brown (unbleached). Holes allow air to cook food evenly.
Can you re-freeze these after they're cooked?
Sure you can but it's better to just air fry what you eat. When they're freshly air fried these pastries just taste so much better. If you do have any leftovers, just refrigerate them and to re-heat, air fry them for about 2-3 minutes at 360F.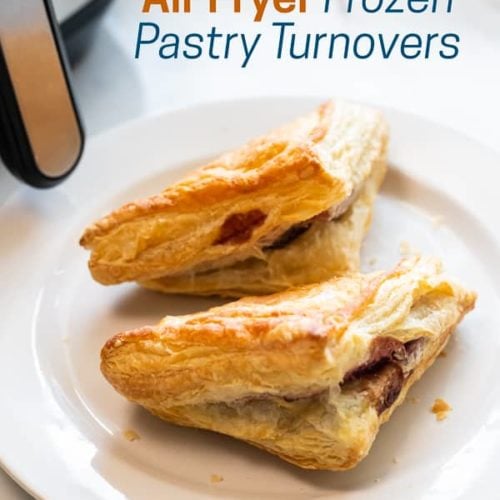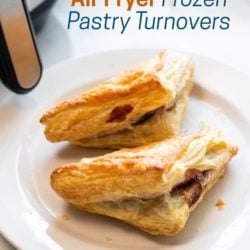 Air Fryer Frozen Turnover Pastries
Different brands frozen turnoveres all vary in size, thickness, ingredients (some with more sweetener might brown quicker, different flours, etc. ) so you'll have to adjust timing. Only cook a single layer's worth at time for even cooking. Cook in multiple batches if needed.
All air fryers are different and some cook much hotter than others. Once you cook your first batch, you'll know more of what works for your model of air fryer and size of food. These were tested on basket style air fryers. Read more recipe notes below the recipe. Nutrition will vary depending on individual brands.
Ingredients
2

Frozen Turnover Pastries

whipped cream

,optional
Instructions
Place the frozen pastries in the air fryer basket and spread in an even layer (make sure they aren't overlapping). No oil spray is needed.

Air Fry at 360°F/180°C for 8 minutes. Flip the pastries over.

Continue to Air Fry at 360°F/180°C for another 6-8 minutes until golden brown or until to your preferred doneness. Serve with whipped cream, jam or powdered sugar if desired.
Notes
Air Frying Tips and Notes:
No Oil Necessary. Cook Frozen – Do not thaw first.
Cook in a single layer in the air fryer basket.
Recipe timing is based on a non-preheated air fryer. If cooking in multiple batches back to back, the following batches may cook a little quicker.
Recipes were tested in 3.7 to 6 qt. air fryers. If using a larger air fryer, they might cook quicker so adjust cooking time.
If your air fryer is preheated or if you are cooking multiple batches, you may need to reduce timing by a few minutes (unless preheating is called for in the recipe).
Nutrition Information per Serving
Calories:
240
kcal
,
Carbohydrates:
29
g
,
Protein:
2
g
,
Fat:
13
g
,
Saturated Fat:
7
g
,
Sodium:
230
mg
,
Potassium:
50
mg
,
Sugar:
13
g
,
Calcium:
10
mg
,
Iron:
2
mg
How many pastries or turnovers can you air fry at one time?
The amount of pastries depends on the size of your air fryer. If you're using a bucket style air fryer, then lay as many as you can inside but leave space between them. It's important to not place them too close because they still need room to puff and rise. If you place them too close to one another, they'll rise and touch one another, which will lead to having raw edges.
If you're using an oven style air fryer and want to use both racks, make sure to rotate the racks too between cooking. The top rack closest to the heating elements will cook quicker than the back below. Once you start using the air fryer to cook the pastries or turnovers, you'll understand more of how this works. Your first batch might feel like a test, but your next ones will be perfect.
What other pastry or bread items can you air fry?
There's so many different types of breads and pastries that can be air fried. These amazing air fryer aren't just for cooking or re-heating savory foods. Here's some great ideas for air frying breads and pastries like Donuts in the air fryer .
You Might also Love these Recipes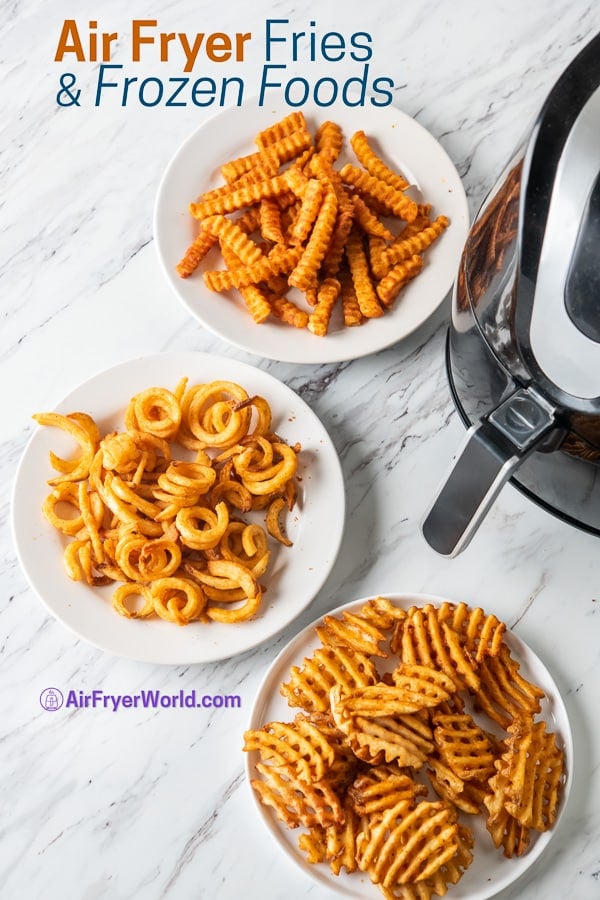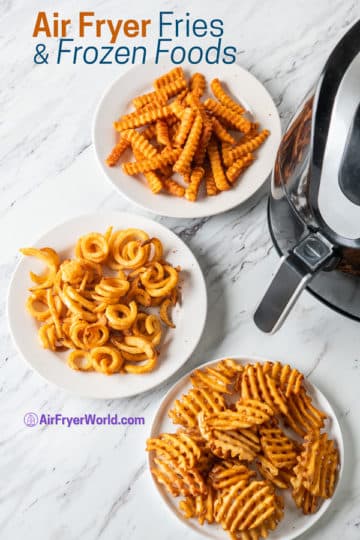 This air fried frozen turnovers recipe was originally published in 2019 and re-published in 2021. Hope you enjoy air fryer frozen puff pastries! Here's more puff pastry inspiration for ya.
As an Amazon associate and partners with other affiliate programs, we may earn from your qualifying purchases. We may earn small commissions that goes towards all the costs of running this website and recipe tests. Thank you for your support.