Air Fryer Trader Joe's Frozen French Fries (Handsome Cut)
We're obsessed with air fryer Trader Joe's french fries from frozen. These are the perfect quick and easy snack or side dish.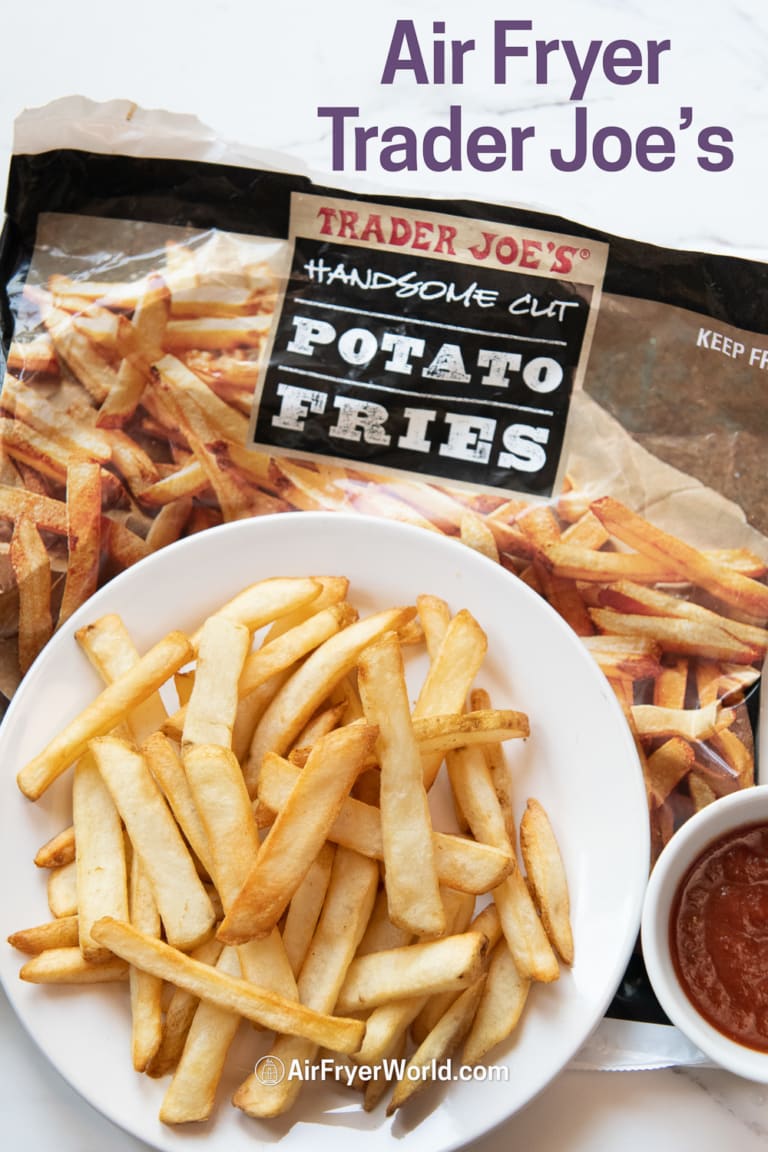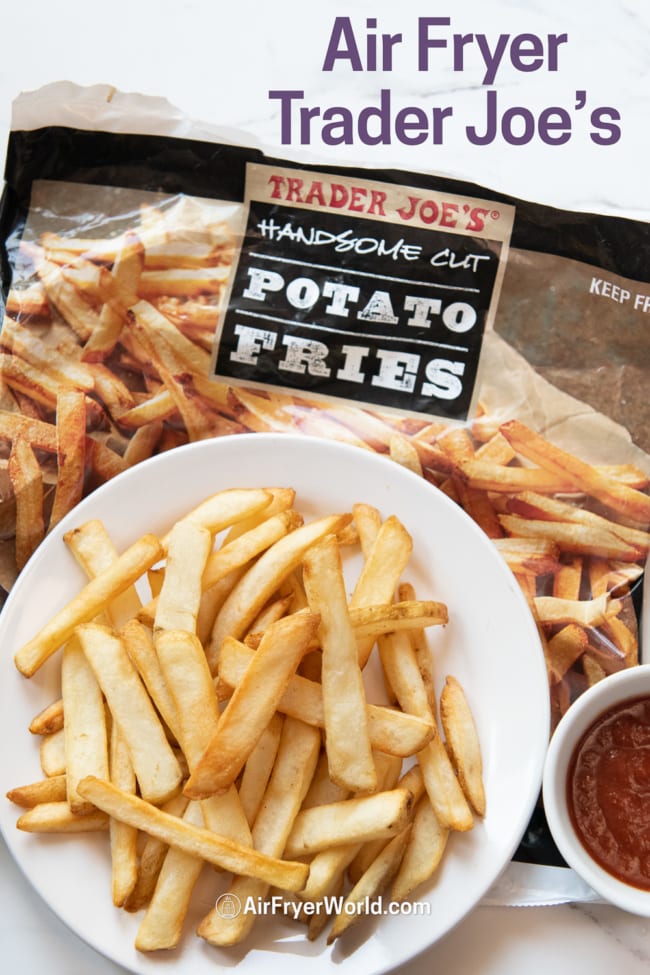 Air Fryer Trader Joe's Frozen French Fries
The healthier option was always baking them in the regular oven. They were always good when oven baked but then we tried air frying them. WOW. The air fried version is way WAY better. The hot circulating air cooks the frozen Trader handsome cut to a wonderful crispy texture without having to use any extra oil. The fries are crispy on the outside and awesome when you want a quick batch of hot fries. Because these frozen handsome cut fries cook so quick, it's hard to not want to eat even every day.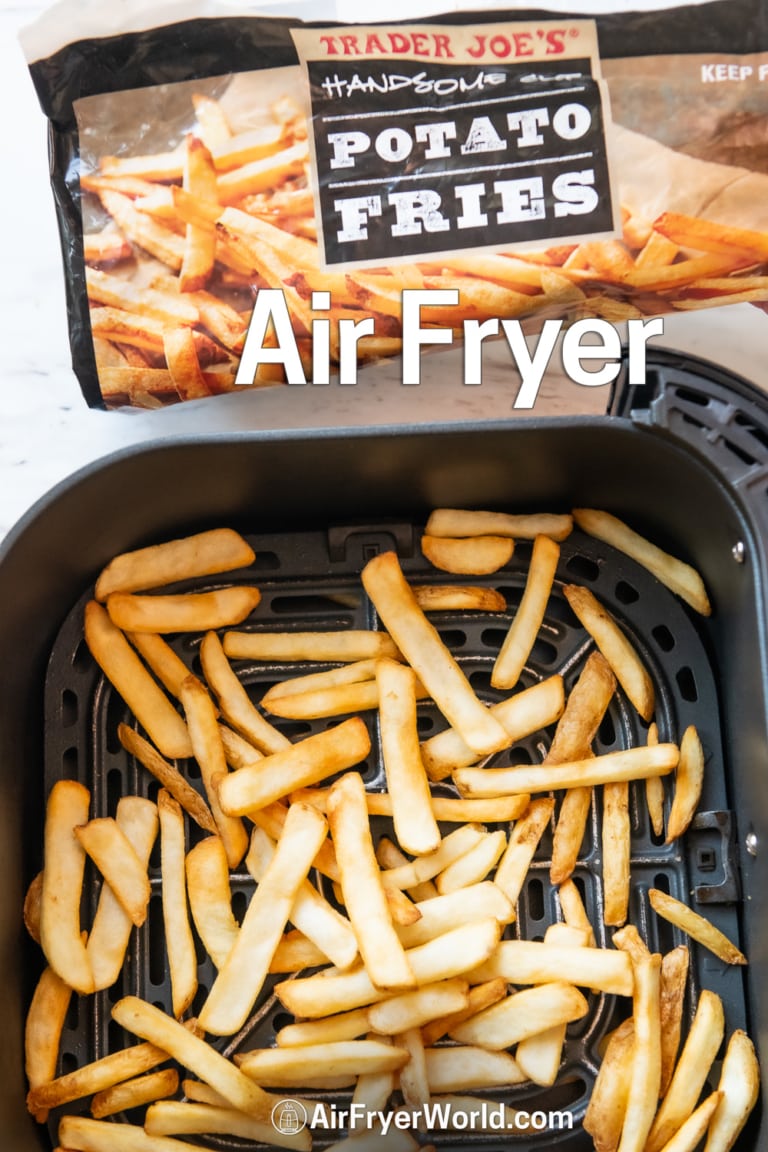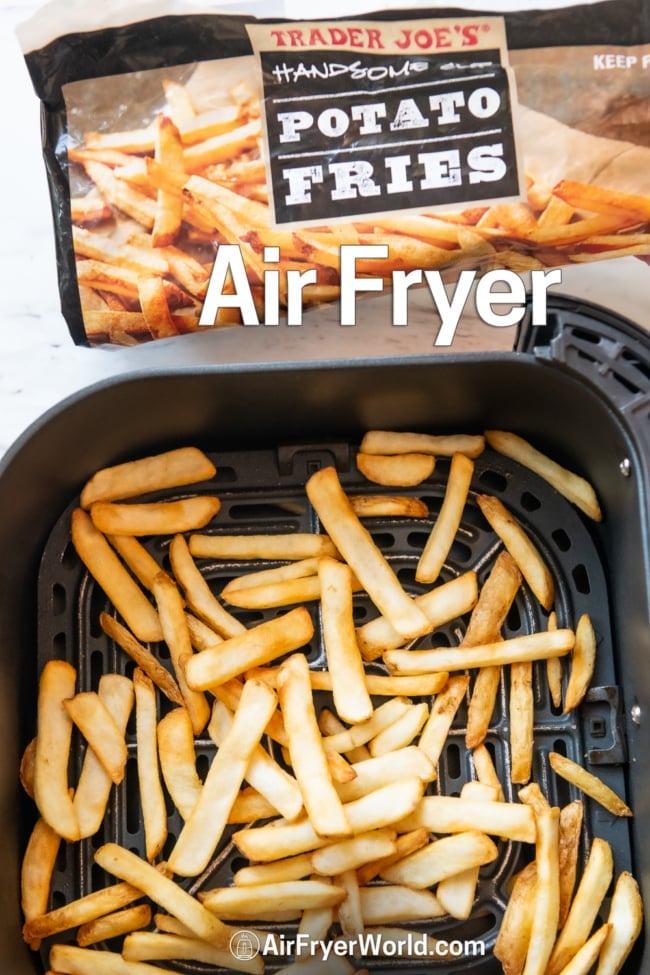 Video: How to Air Fry Trader Joes Frozen Fries
Tips for Air frying Trader Joe's frozen handsome cut fries:
Laying the frozen French fries in a single layer gets the most even cooking. All you have to do is flip them half way through cooking. But this doesn't really cook a lot at one time, especially if you have a small 3-4 quart basket style air fryer.
To cook more in one batch, you just have to gently toss or turn them more often during cooking. You might have to toss and turn them about 3 times to ensure all the fries get cooked evenly at once.
Try different seasonings and toppings after they're cooked. Top them when some garlic powder and Parmesan cheese for garlic Parmesan fries. Or add some chili and shredded cheddar cheese on top for chili cheese fries. The possibilities are endless!
All Air Fryer Trader Joe's French Fries time and temp details are in the recipe box below.
Pro-Tip: here's our favorite tools to help make air frying easier: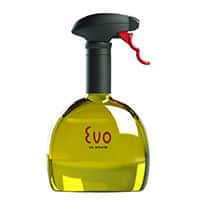 We LOVE Evo Oil Sprayers. Not the prettiest, but they're functional and spritz oil great! They don't clog up like many others we've bought. There's different styles, but all seem to have the same great spray head. Works great for grilling!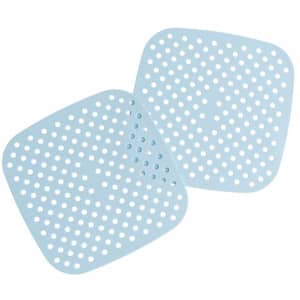 There are Square Mats & Round Mats. These perforated non-stick silicone mats are used to cook food in your air fryer or steamer to minimize sticking. Holes allow hot circulating air to cook the food & keeps the food from sticking.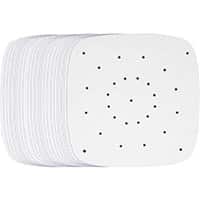 Parchment sheets are great for your air fryer or bamboo steamer (food tends to stick most on wire basket or tray). Choose from different sizes, shapes, white and brown (unbleached). Holes allow air to cook food evenly.
How to Serve These Crispy Warm Fries?
Eating them warm is the easiest! Serve with ketchup, mustard, bbq sauce, ranch, sriracha or yummy Korean Gochujang sauce.
Add some melted cheese on top and make an awesome loaded fries. Here's a great easy queso recipe.
Make some homemade sriracha mayo for a french fry dip.
How about some chili cheese fries? We love a good batch of homemade chili on top of fries. Extra cheese please.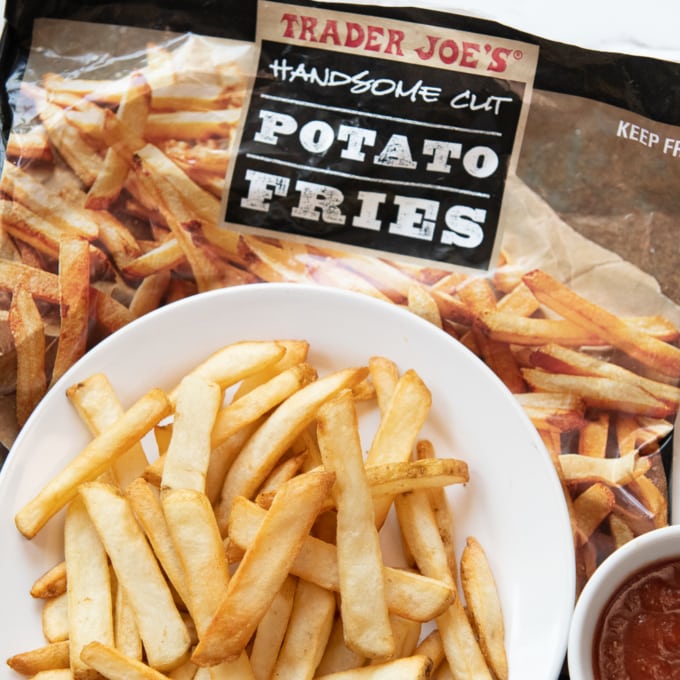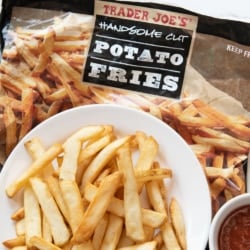 Trader Joes Frozen Handsome Cut Potato Fries in the Air Fryer
For best results in most air fryers less than 6 qt., we suggest cooking just half a bag of the potato fries at a time. They will cook more evenly. For best results cook in just a single layer and no more than 2 layers deep.
Ingredients
24

oz.

(

425

g

)

Trader Joes Frozen Handsome Cut Potato Fries

Kosher salt or sea salt

, to taste

ground black pepper

, to taste (optional)
Instructions
Place the frozen fries in air fryer basket and spread them evenly over the basket. If you have a large air fryer, you can cook a whole bag at a time. Otherwise just cook a half a bag per batch for best results. A single layer is best and two layers deep is about the max you should do. You don't need thaw them first or to spray any extra oil.

Air fry the frozen fries at 400°F/205°C for about 12-17 minutes. About halfway through cooking, shake the basket and gently turn the fries. Try not to break them. For crisper, evenly cooked fries, turn them multiples times while cooking.

If needed, Air Fry for additional 1-3 minutes to crisp to your preferred liking. Season with salt and pepper if desired.
Notes
No Oil Necessary. Cook Fries Frozen – Do not thaw first.
Shake several times for even cooking & Don't overcrowd fryer basket.
If cooking in multiple batches, the first batch will take longer to cook if Air Fryer is not already pre-heated.
Recipes were cooked in 3-4 qt air fryers. If using a larger air fryer, the recipe might cook quicker so adjust cooking time.

Remember to set a timer to shake/flip/toss the food as directed in recipe.
If your air fryer is preheated or if you are cooking multiple batches, you may need to reduce timing by a few minutes (unless preheating is called for in the recipe).
Nutrition Information per Serving
Calories:
140
kcal
,
Carbohydrates:
20
g
,
Protein:
2
g
,
Fat:
5
g
,
Saturated Fat:
1
g
,
Sodium:
280
mg
,
Fiber:
1
g
How to Air Fry Trader Joes Frozen Foods?
Love TJ's frozen foods? We have a big list of frozen foods from Trader joes that we want to air fry!
Here's more of our air fryer recipes :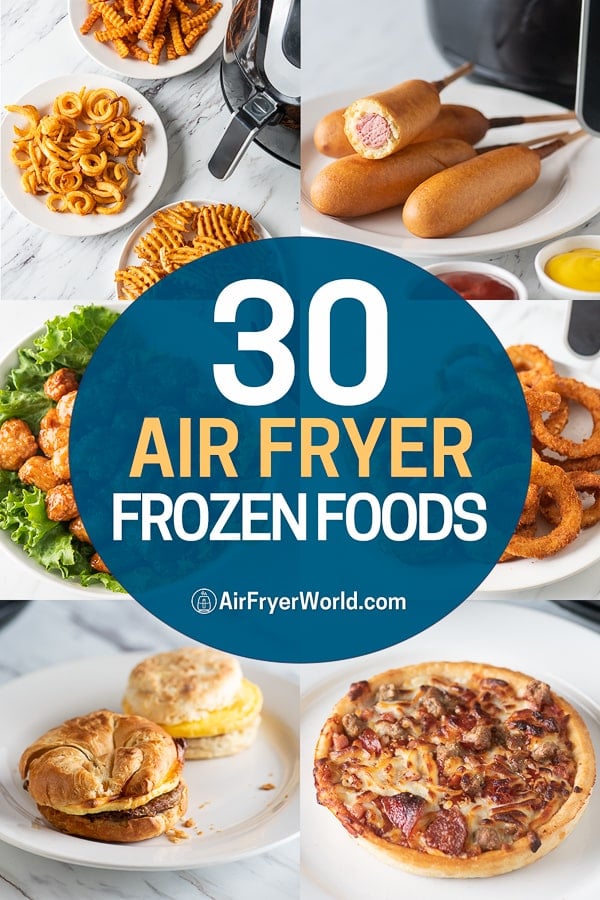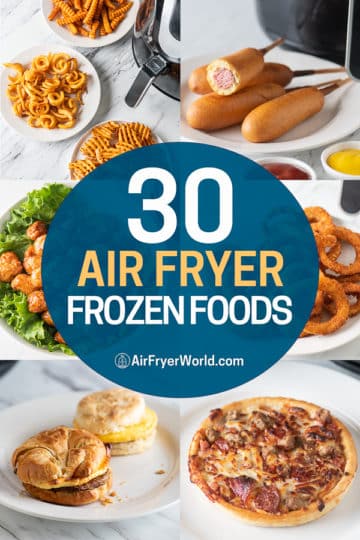 As an Amazon associate and partners with other affiliate programs, we may earn from your qualifying purchases. We may earn small commissions that goes towards all the costs of running this website and recipe tests. Thank you for your support.