Burgers in the Air Fryer : Easy Recipes
Making burgers in the air fryer is so quick and simple, it's a game changer. From juicy hamburgers in the air fryer to cheeseburger and sliders, our favorite appliance doesn't disappoint! If you don't have a grill, the air fryer is going to change your burger world. We have turkey burger recipes and plant based burger recipes using vegan patties!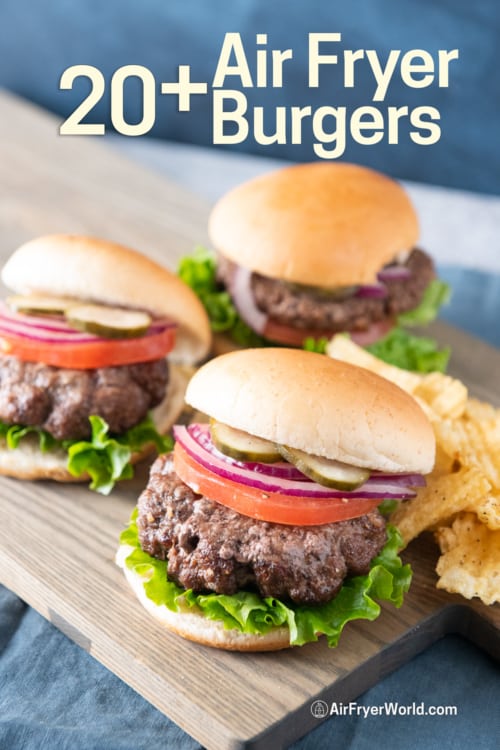 Easy Air Fryer Beef Burger Recipes and Sliders
Check out our big collection of –> burger recipes in the air fryer.
From frozen patties to making fresh beef patties, we have all the great recipes for you! Including some tips for air frying frozen White Castle Sliders!
Video: Air Fried Beef Hamburgers Recipe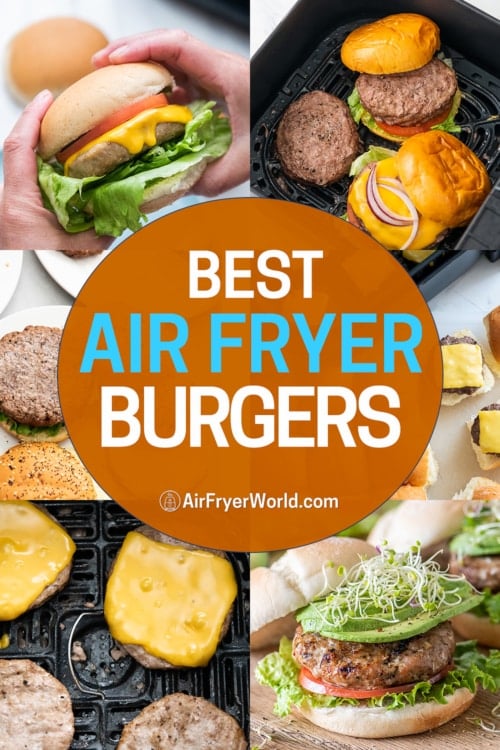 How to Make Turkey Burgers in the Air Fryer
We love turkey burgers! They're lighter and healthier when compared to other meat patties.
Air Fried Plant Based Burgers
Veggie and plant based burgers have some a long way! With new types of plant based proteins, the options for plant based patties are plenty! From fresh to frozen pre-made plant based meat patties, we have all the recipes for you to enjoy.
As an Amazon associate and partners with other affiliate programs, we may earn from your qualifying purchases. We may earn small commissions that goes towards all the costs of running this website and recipe tests. Thank you for your support.