Air Fryer Thanksgiving Recipes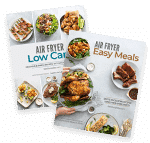 Buy our air fryer e-cookbooks today
Is it possible to cooke say air fryer Thanksgiving recipes? We're obsessed with this topic and talk more about this in detail along with our list of Thanksgiving recipes in the air fryer. From whole turkey, to side dishes we have so many air fried Thanksgiving recipes for you this holiday season.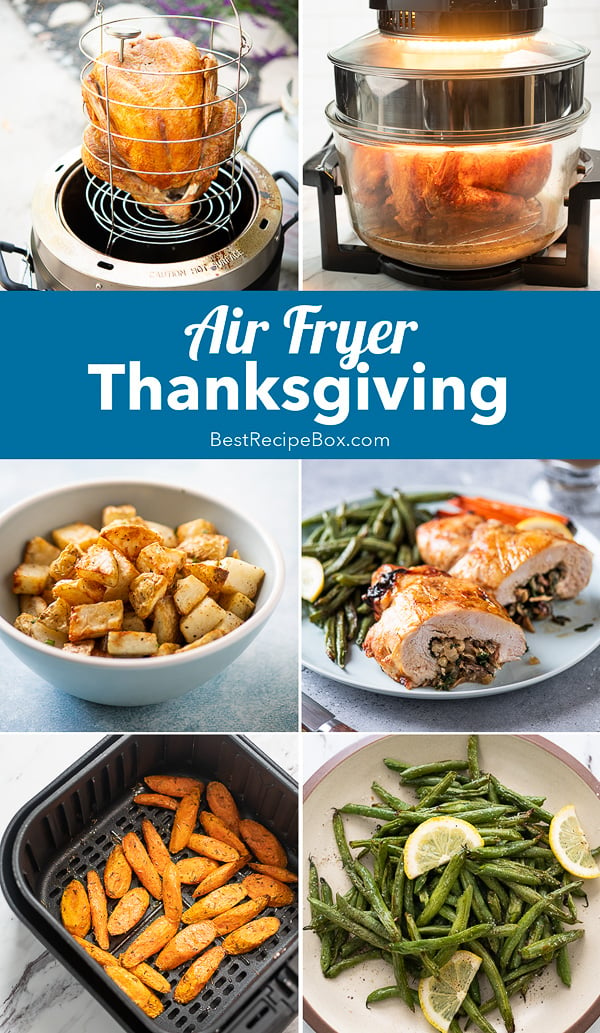 Easy Air Fried Thanksgiving Recipes
Yes, it's totally possible to cook Thanksgiving meals in the air fryer. Who knew Air Fried Thanksgiving could be so easy and delicious! It doesn't have to be stressful to prepare such an important meal. If you have limited oven or stove space, the air fryer is the perfect option to cook Thanksgiving side dishes! Here's our amazing collection of recipes to devour and save the day! All Thanksgiving Recipes are HERE.
How Long Do You Cook Turkey in the Air Fryer?
It's so easy to cook air fried turkey and comes out super juicy, crispy skin and amazing! There's so many different recipes we have from whole turkey to turkey breast and stuffed turkey breast. If you're wanting to cook a whole turkey in the air fryer, it requires a bigger air fryer. Here's all our turkey recipes and information about the air fryer for you to enjoy during the holidays!
Air Fried Turkey Recipes:
What Air Fryer Thanksgiving Side Dish Recipes Can You Cook?
Gosh, there's so many side dishes to cook, especially if you like crispy textures! The air fryer can't cook sauce, soupy or stewy type of side dishes. Save those for the traditional oven. The air fryer is great for crispy vegetable side dishes. Here's some great side dish ideas to get you started!
Vegetable and Side Dishes in the Air Fryer:
Thanksgiving Appetizers in the Air Fryer:
More Air Fryer Breads and Desserts coming soon!
Other delicious Air Fried recipes from our complete collection here!
As an Amazon associate and partners with other affiliate programs, we may earn from your qualifying purchases. We may earn small commissions that goes towards all the costs of running this website and recipe tests. Thank you for your support.